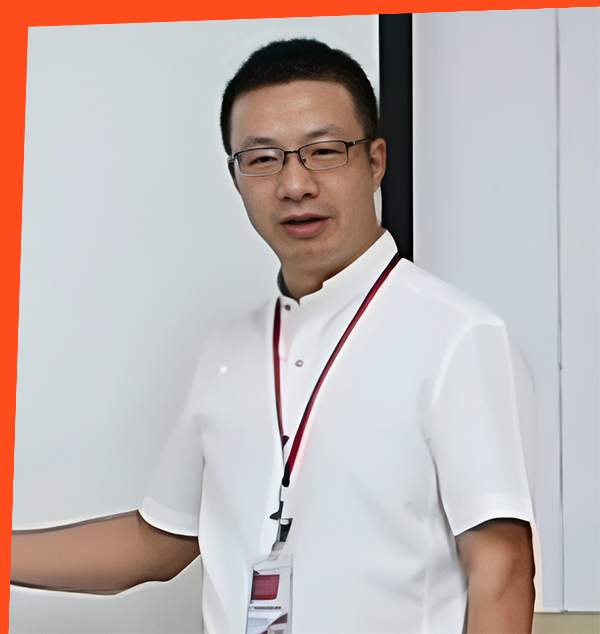 Hi, I'm Jinchun tang
We Are Always Best For Sheet Metal Products Industrial Solution
Welcome to FMT Industry, the leader in creating the future of metalworking. We are a company that designs and manufactures metal cabinets, coin drop boxes, and metal pump molds. Our team of skilled and experienced engineers and technicians can handle any project with confidence and professionalism. We are committed to providing the highest level of customer satisfaction in terms of quality and service. If you have any questions or inquiries, please feel free to contact us. Thank you for choosing FMT Industry.
Message Me
Mission :
Develop innovation and quality of design work, including service with a standard system in management to meet customer satisfaction
Committed to developing the quality of production, design and service with a continuous management system that fast and flexible with a quality team
Committed to developing knowledgeable personnel way of continuous innovation in order to have the potential to compete internationally
Caring for the environment and the community in the production process and every repair process
Use of raw materials, materials, equipment worthwhile and for maximum benefit. to build trust with our customers
Strategy :
Develop personnel to have skills and expertise in new technologies. (EN,PD,MN,HR)
Reduce costs in the production process repair process by finding new production techniques To help reduce costs (MN,EN,PD)
Develop a communication system both within the organization and outside quickly Accurate and complete (HR,SM,MR)
Maintain the quality of quality products and on-time delivery. to maintain the existing customer base and add new customers (QC,PD,ST,MR,SM)
Promote various welfare to employees To be an incentive to love the organization (HR & Top Management)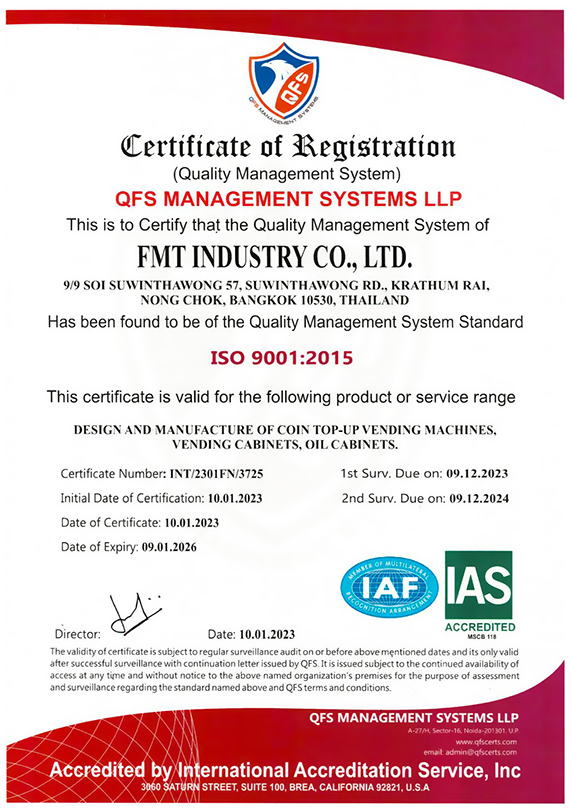 ISO9001:2015
FMT Industry is a company that specializes in creating and designing innovative solutions for the future of manufacturing systems. FMT Industry produces high-quality products and services that meet the requirements and expectations of its customers, as well as complying with all relevant laws and regulations. FMT Industry has implemented a quality management system based on the international standard ISO 9001:2015¹, which specifies the requirements for an organization to demonstrate its ability to consistently provide products and services that meet customer and applicable statutory and regulatory requirements, and to enhance customer satisfaction through the effective application of the system, including processes for improvement of the system and the assurance of conformity².
FMT Industry is proud of its quality management system and its achievements in delivering high-quality products and services to its customers. FMT Industry strives to maintain and enhance its reputation as a leader in engineering, manufacturing, and construction. FMT Industry invites you to learn more about its products and services on its website¹ or contact its sales representatives for any inquiries or requests. Thank you for your interest in FMT Industry.